Council on
Politics, Economy & Society

This advisory group helps to action the scripture injunction of God's people to be active in politics of their societies to be salt and light.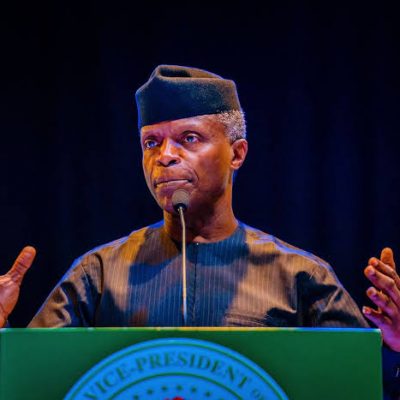 Besides, the PVC, every political party needs people who would man different aspects of their organization. One of these for instance, are election agents who would verify election results at various levels. RCCG members should therefore be ready to serve in the party structures using their talents, financial and spiritual gifts--especially to ensure the integrity of the political process.
Church members should take advantage of the existing opportunities to be trained for political activism. Certificate courses have been created by the Mission authority and are being offered at the Redeemers University of Nigeria (RUN) and RECTEM. This is in addition to seminars and summits for all members active in politics that the PES/DPG shall be organizing.
Another important reason to have your PVC--and should be made mandatory in all our parishes--is that those who are elected run the government policies and actions that affect everyone irrespective of your location or beliefs. Sadly, we are all witnesses and victims of misrule at practically every level of government as we stay off. This confirms the scripture: 'when the wicked rule, the people suffer but when the righteous are in authority, the people rejoice'. Pro. 29.2.
Our Responsibilities as Citizens & Christians
ELECTORAL PARTICIPATION - A RIGHT AND RESPONSIBILITY
Voting at elections is our right and civic responsibility.
We are required to abide by the laws of our nations for the sake of peace and good order by divine injunction. 
Rom.13.7; 1 Pet. 2.13 &17.
We are to use our God-given resources to occupy political and other spaces in the society not withdraw from them.

Vote
we are to use our God-given resources to occupy political and other spaces in the society not withdraw from them. The Lord Jesus Christ sent us to take the whole of our societies and elect the right people.

Oppose Religious Persecution
We must campaign against and resist any form of ethnic or religious persecution as it is against God's will of peace and goodwill to all.

Occupy Societal Pillars
Develop your skills through cutting edge superiority that enables you to occupy the commanding heights of our economies and societies

Demand Manifesto
We must demand from those who aspire to govern us the exact nature of their manifesto--or what they plan to do in government at every level.

Civic Engagement
This is consistent with our calling as salt and light and could open the way to the hearts of the people to hear the good news of the Lord Jesus

Accountability
After the election our members must be alert to continue to press for accountability of those elected to office at every level
POLITICS • ECONOMY • SOCIETY •
POLITICS • ECONOMY • SOCIETY •
POLITICS • ECONOMY • SOCIETY •
POLITICS • ECONOMY • SOCIETY •
POLITICS • ECONOMY • SOCIETY •
POLITICS • ECONOMY • SOCIETY •
POLITICS • ECONOMY • SOCIETY •
POLITICS • ECONOMY • SOCIETY •
• POLITICS • ECONOMY • SOCIETY
• POLITICS • ECONOMY • SOCIETY
• POLITICS • ECONOMY • SOCIETY
• POLITICS • ECONOMY • SOCIETY
• POLITICS • ECONOMY • SOCIETY
• POLITICS • ECONOMY • SOCIETY
• POLITICS • ECONOMY • SOCIETY
• POLITICS • ECONOMY • SOCIETY